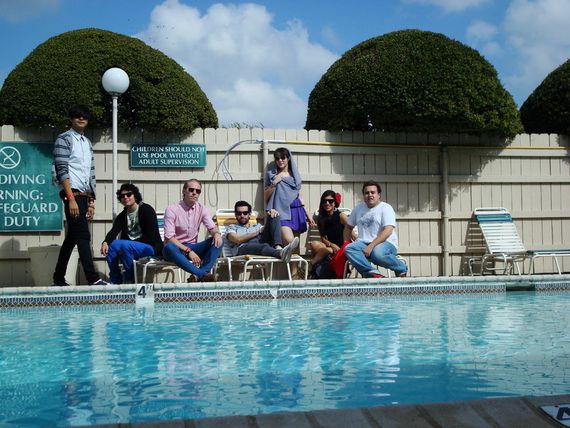 I am having a good great exquisite time.
This was in Austin before going to the FunFunFunFest.
we saw: Sugar and Gold, of Montreal, Yeasayer, Ratatat, Crystal Castles, Kid Sister, Winter un Alaska, Red Sparows, Ssion, Buraka Som Sistema, Why?, Health, Broadcast and so many many more, I possibly don't remember.
So this week is still my project to find a place where I can build up my event.
erm... Weird things happen in Austin.
Thanks to los Moustaches, Beauty Bar and Frozen Yoghurt. I love Froyo. I loooove.
:)